CCA - Centre For Contemporary Arts
350 Sauchiehall Street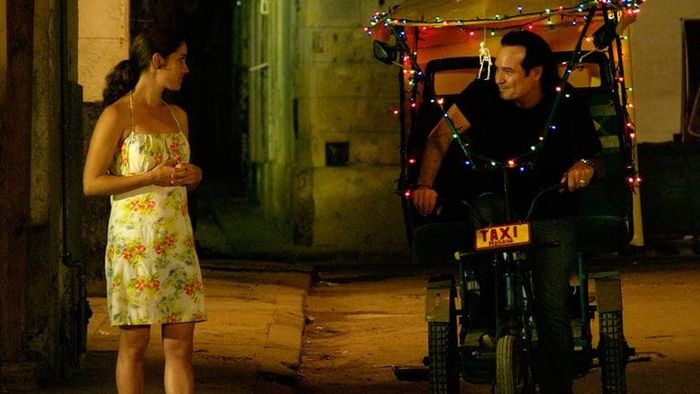 For Sale (Se vende)
CCA - Centre For Contemporary Arts
Synopsis
A dark comedy about contemporary Cuba, where people are forced to go to extreme measures to make a living. Strongly influenced by classics such as The Death of a Bureaucrat and Guantanamera, both by Tomás Gutiérrez Alea (Titón), Se Vende tells the story of a girl who sells the family mausoleum in order to make ends meet. Directed by Jorge Perugorría, known worldwide for his role as Diego in Strawberry and Chocolate, the film stars Daylenis Fuentes as Nácar and Perugorría as Noel. Martha Ibarra (the mother), Mario Balmaseda (the father) and Yuliet Cruz (the friend) comprise the talented supporting cast. The film, as many before it, parodies the daily life of Cubans, where making ends meet entails all manner of absurdly creative maneuvers. Nácar, who visits her parents' tomb every day, converses with her dead mother's spirit and has a revelation that will soon become a dilemma: the need to sell the family mausoleum. "If the dead must be sacrificed so that the living may have something to eat, then burn us corpses here and sell the crypt", the spirit of the dead mother argues, seeking to help her daughter financially. An absurd comedy, a painful depiction of contemporary Cuba, painted with strokes of sarcasm and humour. Introduced by Alejandro Valera.
More Information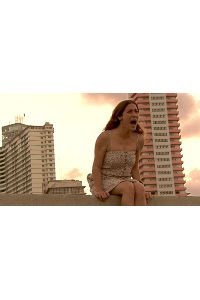 Rating:
18
Suitable only for adults
No one younger than 18 may see an 18 film in a cinema. No one younger than 18 may rent or buy an 18 rated video work. Adults should be free to choose their own entertainment.
Language:
English, Spanish
Film Credits
Director:
Jorge Perugorría
Jorge Perugorría Rodríguez
Starring:
Mirtha Ibarra
Jorge Perugorría
Mirta Ibarra
Mario Balmaseda
Yuliet Cruz
Dailenys Fuentes